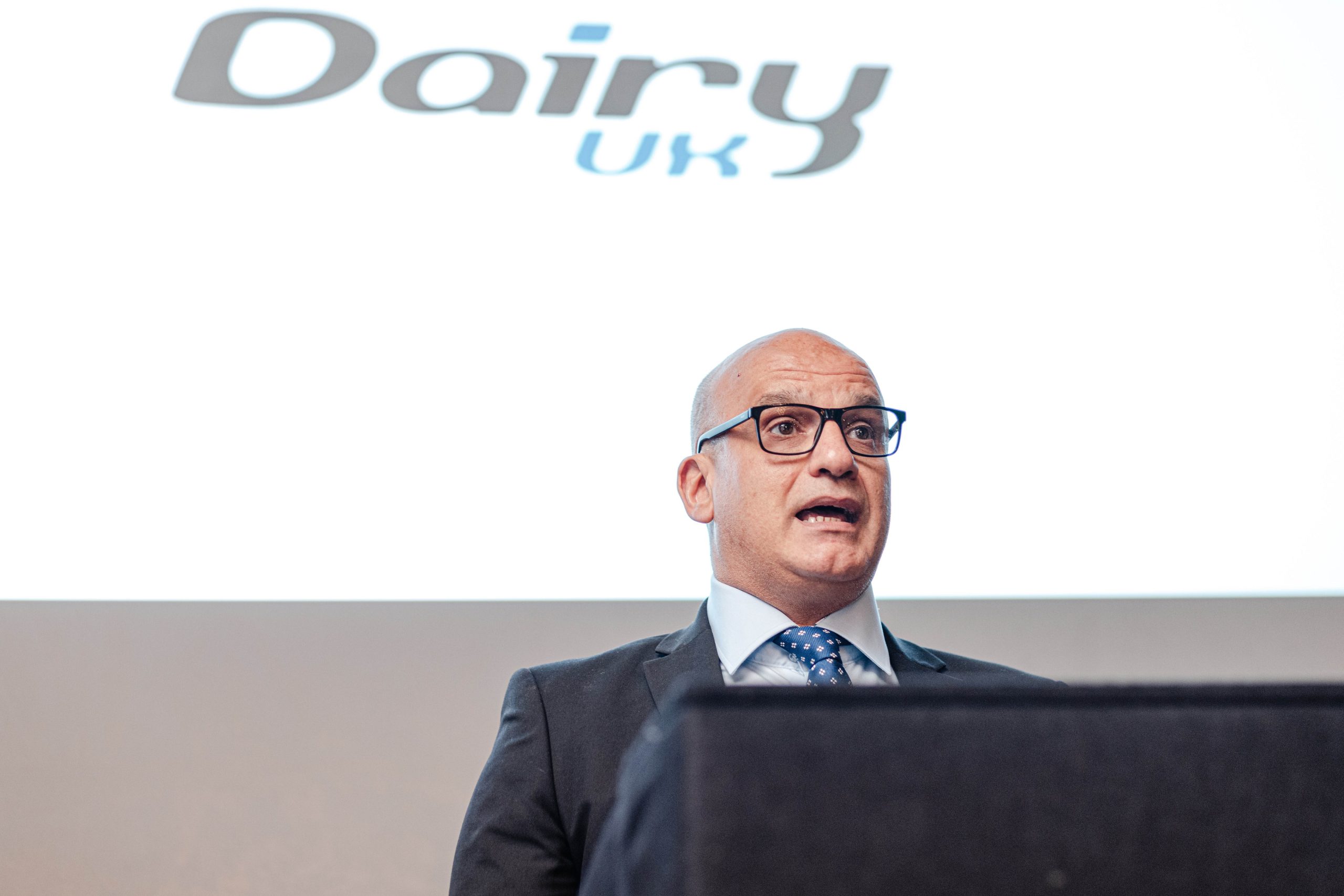 16th June 2022 – Dairy UK Chair Ash Amirahmadi addressed guests at the Dairy UK Annual Dinner this week, giving a positive outlook for the long-term future of the dairy sector, whilst recognising the undeniable current challenges facing the industry.
Amirahmadi also spoke to the audience about the resilience of the sector and its progress in many areas, despite those challenges.
Addressing guests at the Dinner, the Dairy UK Chair (pictured above) outlined the sector's aspirations for a vibrant and positive sector of the future, which included: protecting food security, building resilience in the food system, providing nourishment, continual environmental improvement and helping to feed people globally.
Amirahamadi told guests at the event: "I believe our aspirations align with those set out by the Government in the Food Strategy this week, and I was heartened to see the Government recognising the critical importance of the food industry when it comes to both international trade and food security."
However, he called on policy makers not to undermine the progress and ambition of the sector with further regulatory and administrative burdens which erode the profitability of dairy businesses.
Amirahmadi concluded his speech with: "When I say, we've got this, I don't mean that we're a perfect sector, or that our work is done. There is always more work to do for every industry.
"What I am asking you to do is recognise that dairy is a dynamic, vibrant and highly adaptable industry, and by working in partnership, we will successfully reach our collective goals of healthy people, a healthier planet, a profitable dairy farming and processing and a thriving economy."
The Dairy UK Annual Dinner took place on Wednesday 15th June at the Royal Horseguards Hotel in Whitehall, returning for the first time since 2019.