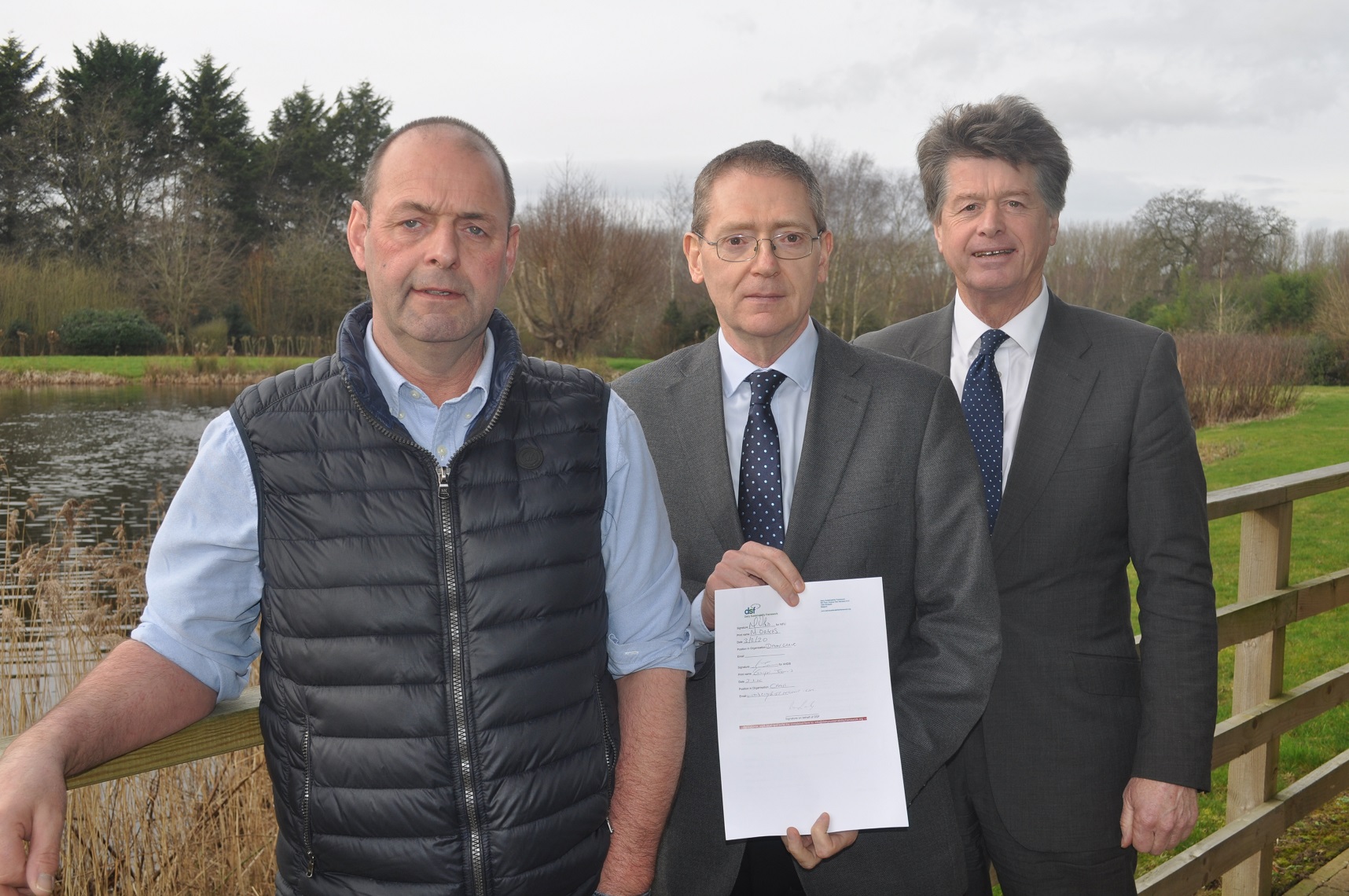 London, 24th February 2020 – The UK Dairy Roadmap has signed up to a global sustainability initiative on behalf of the UK dairy industry, pledging its commitment to global indicators of sustainability.
The UK dairy industry, under the banner of the Dairy Roadmap has become an aggregating member of the Dairy Sustainability Framework. The Dairy Sustainability Framework is a global initiative, and represents a commitment from signatories to monitor and report data on sustainability in a globally aligned and consistent way.
As aggregating members, The Dairy Roadmap, comprised of Dairy UK, The National Farmers Union (NFU) and the Agriculture and Horticulture Development Board join an aligned global network for sustainable dairy. The UK will therefore begin reporting across the Dairy Sustainability Frameworks, on up to eleven sustainability indicators and strategic intents.
This commitment builds on the achievements made by the UK dairy sector over more than a decade through The Dairy Roadmap, and reaffirms the sectors commitment to reporting sustainability both nationally and globally.
Commenting, Policy and Sustainability Director of Dairy UK Peter Dawson said: "Joining the Dairy Sustainability Framework will ensure that the UK is at the forefront of sustainability reporting globally, and once again shows as a sector we're driving improvements in meeting and measuring sustainability targets".
NFU dairy board chairman Michael Oakes said: "Signing up to the Dairy Sustainability Framework is important so that British dairy farmers can better understand how we compare environmentally on a global scale.
"It's also important that we work together with dairy farmers in other parts of the world to actively improve the dairy industry's commitment to environmental sustainability.
"Here in the UK, the dairy sector, through the Dairy Roadmap, has made significant progress in its efforts to reduce its environmental footprint. Commitments to reduce greenhouse gas emissions and improving energy efficiency, water usage and waste management on farm are testament to our ambitions."
Gwyn Jones, AHDB Dairy Chairman said: "The environment is increasingly of concern to consumers so it's right that we're open with our data to maintain the high levels of trust dairy farmers have with the public. Britain is ideally suited to dairy farming so it's great to have this opportunity to showcase how sustainable we are as a sector and reflect the progress we've made over the last decade."
Over the coming year, the Dairy Roadmap will implement a process of materiality and priority setting, to deliver a new vision for UK Sustainable Dairy.