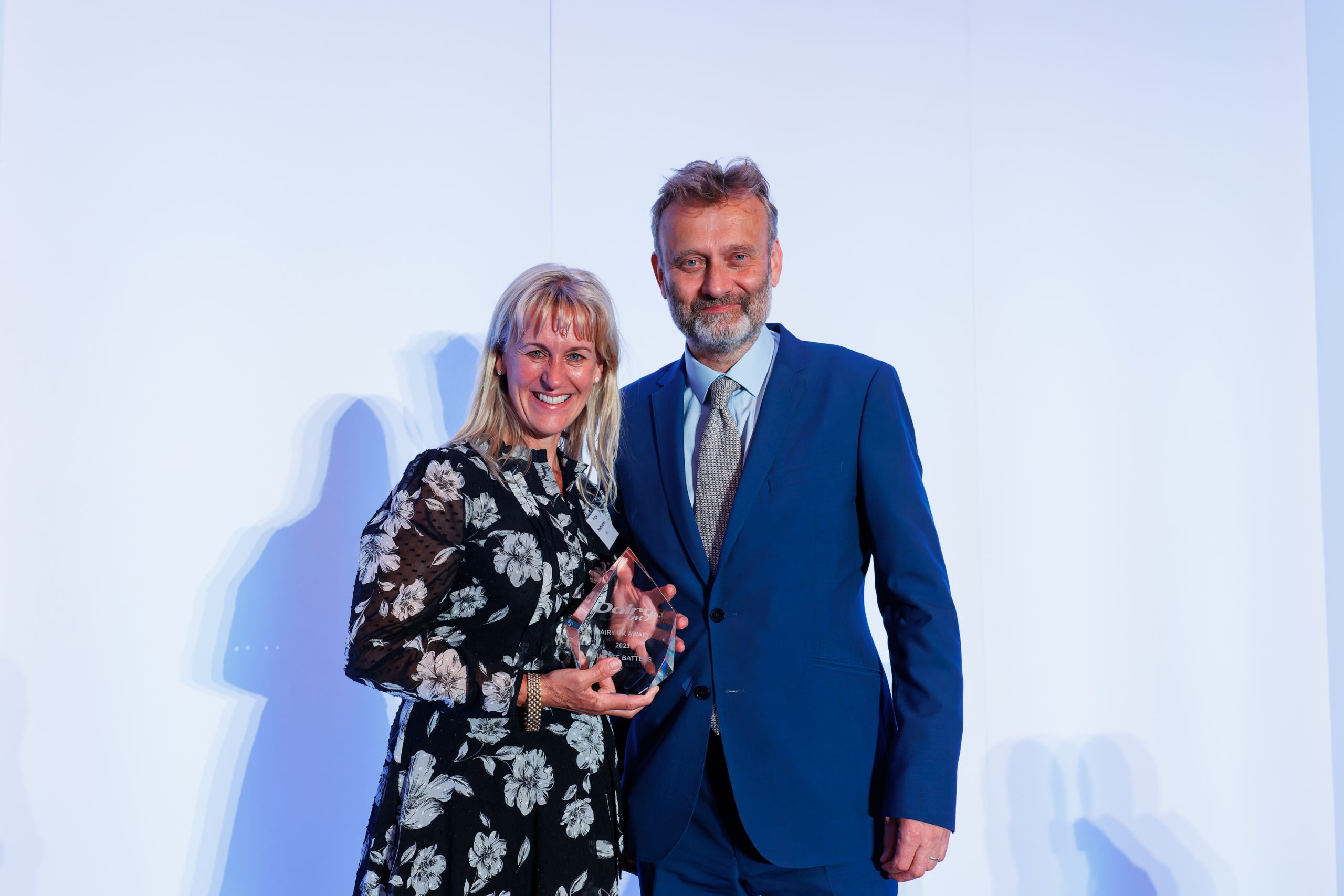 NFU President Minette Batters has been celebrated by the UK dairy industry, winning the Dairy UK Award at the Annual Dinner, held at the Raffles Hotel in the Old War Office.
Minette's passionate advocacy for agriculture over many years is clear for all to see.
She has raised the profile of a wide range of agricultural issues with government and the media including:
The importance of food security,
The impact of trade deals on food and animal welfare standards,
The importance of progressing the environmental agenda while recognising that change comes at a cost to the farming community and advocating for balance in environmental regulation,
The impact of flooding on farming families and much, much more.
The work Minette does on behalf of British agriculture is tremendously important in keeping the key issues to the forefront of the minds of Government and other stakeholders. Her ability to bring these issues alive and explain them to national media and the public in a way that is meaningful to people outside of agriculture is superb.
Commenting, Dr Judith Bryans said: "A huge congratulations to Minette on winning the award this year. She continues to do so much for agriculture. From a dairy perspective, we truly appreciate Minette's working to bring the whole sector closer, her advocacy on environmental sustainability, trade and standards and very importantly in keeping the importance of food security in the spotlight. Minette is truly a very worthy winner of this award."
NFU President Minette Batters said: "I'm delighted to receive this prestigious award from Dairy UK. It's fantastic to be recognised individually but I cannot emphasise enough that I would achieve nothing without the team around me at the NFU. Their dedication and hard work are a pleasure to be a part of.
"We have a fantastic dairy industry here in the UK which I truly believe has a bright future as long as farmers, processors, manufacturers, retailers and government all pull together to support the production of climate-friendly sustainable food."